30 Aug

Welcome back to the Blog!

Hi! I'm Jennifer, the owner of Plumeria Cake Studio in Mission Viejo CA. I'm also a recovering accountant.

Once I had my second kid, I decided that I couldn't go back to a boring old office job. It wasn't worth missing all that magical new mom & baby time, so I needed a side-hustle. Besides, I felt like I was wasting my talents in a cubicle.. But which talent should I focus on and turn into a business? I had always been crafty and artistic, but I had so many interests that I didn't know where to start. Then one afternoon, I was having lunch with a friend (who I consider my mentor-preneur) that suggested that I start blogging. The idea was that I would pull together all the creative type things I had done for friends and colleagues and create a post about each one. I loved planning parties, creating customized invitations, floral centerpieces, cookie party favors and decorated cakes. I had decorated friends' houses for the holidays. I had coordinated weddings. I had addressed wedding invitations with hand-lettered calligraphy. So in between diapers and bath time, I started posting.

When I got my first request for a custom cake, I was shocked! Someone was reading this? Did I do cakes? I guess I had posted a few. I mean, I've been using piping bags and decorating stuff since I was tiny. But cakes?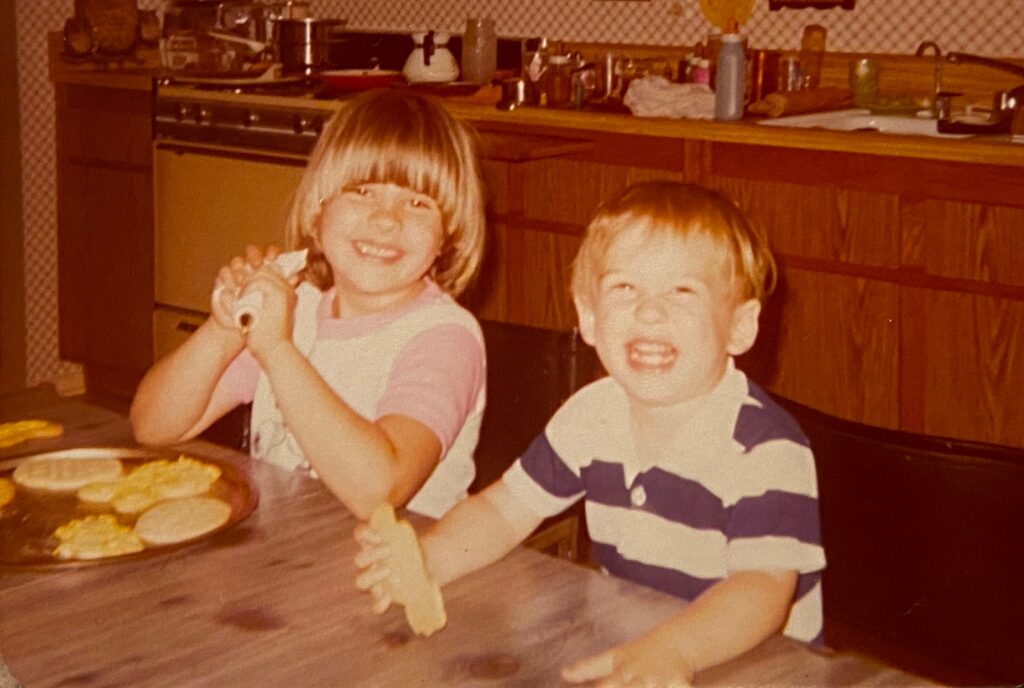 So over the next few years, I developed recipes and kept creating cakes and cupcakes for friends and family. Every time a friend had a party, they would have people ask where they got the cake, so I kept getting orders. And the more I decorated, the more I was hooked. A cake artist was born.
Somewhere in the fury of baking and whipping up icing, I stopped blogging. But I'm back! And I'm excited to start sharing my journey with you again on this blog. I hope you'll be curious enough to try cake and cookie decorating on your own, or maybe even with me in a workshop at my studio!
I hope to teach you, entertain you and inspire you to follow your dreams. But in reality, running a business is hard as shit and I won't be sugar-coating my experiences either. The truth is that I don't have the time or resources to go to therapy right now, so you're all I've got! So let the catharsis begin…